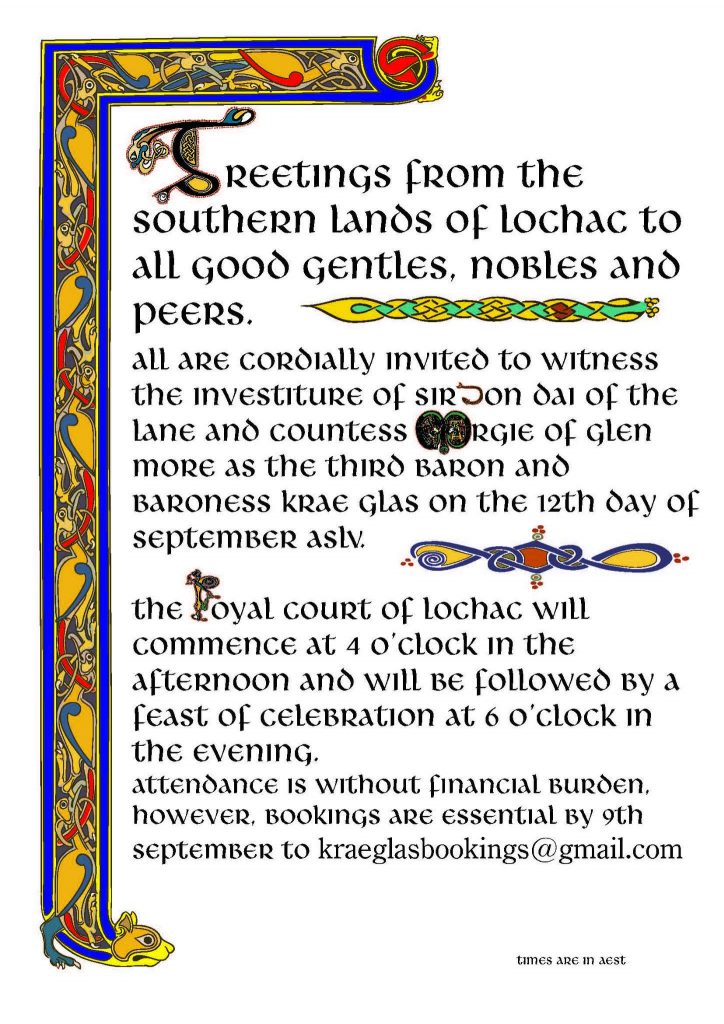 Saturday, 12th September 2020
Location: Youtube (Royal Court 4pm) and Zoom (Feast from 6pm) (Links TBA)

Hail and well met to all in these troubled times. The Barony of Krae Glas sends out an invitation to the populace of Lochac to join us through the mystical portal of Zoom for the virtual step-up of it's new Baron and Baroness, Sir Jon Dai of the lane and Countess Margie of Glen More.
Steward: Lady Sorcha ingen ui Chainnigh
Bookings: Nicolette Dufay
Bookings Close Wednesday, 9th September, 2020. Please register through the online form, please note there is no booking or event fee, however you must register to attend.
Price: no cost
Tthe SCA Virtual Events Policy is below.