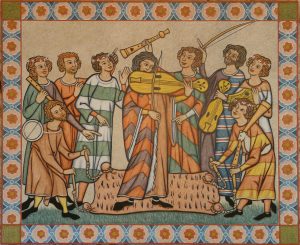 Day of Honour is our annual premier event.
This year's theme will be 14-15th century Norse, with a focus on Danish.
The Site opens at 10. Tournaments will start at 11. There will be Archery, Rapier and Armoured combat, using the traditional Day of Honour Format.
The feast will start at 6pm, with a focus on Danish food. Elsbeth Caerwent is leading the cooking team.
The A&S Will be the following: Something containing Danish futhark. (Long Branch runes). In the 14th century they were used as decoration.
Saturday, August 11 2018
10:00am – 11:00pm
Location: Balla Balla Community Centre,
65 Berwick-Cranbourne Rd, Cranbourne East VIC 3977, Australia
Costing
Tournament and Feast
12 and over $30.00
5-12 YO $15.00
Under 5 tournament and feast free
Tournament only
Tournament only $5.00
12 and under tournament only free
All Non members are $5 extra
STEWARD DETAILS
Name: Veronica Bellini
Email Address: VBellini.3conies@gmail.com
BOOKING DETAILS
Bookings form: https://tinyurl.com/y8aqtehb
Bookings Close: Friday, July 27th 2018
Booking Contact:
Elswyth Goodfellow ladyelswyth@gmail.com